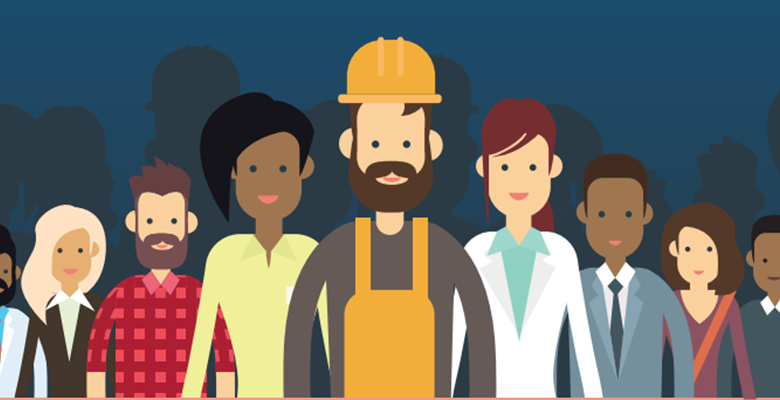 No-one Left Behind is a key Scottish Government initiative aimed at supporting the most disadvantaged people in Scotland to secure and sustain employment.
It is managed by the Scottish Government and local authorities.
This Intermediate Labour Market (ILM) programme is designed to support people aged 25+ who have been out of work for 12 months or more to re-join the workplace through a paid work placement.
A range of opportunities have been created across the Public and Third sectors, with each placement featuring a blend of training and on-the-job learning.
ELIGIBLITY
The Dumfries and Galloway Local Employability Partnership have worked with Third Sector partners to create a range of paid work placements designed to support clients to build skills, experience, and confidence to pursue long term employment.
Eligible applicants must be:
✓ Have the right to live and work in the UK
✓ Be a resident of Dumfries & Galloway
✓ Not currently be in employment, training or education
✓ Be 25 or older
✓ Long Term Unemployed (12 months or more)
Eligibility will also be based on at least one additional barrier applying:
RATE OF PAY
As a minimum, all placements will be paid at the Scottish Living Wage – currently £9.50ph rising to £9.90 from 1st April 2022.
WORK PATTERN AND DURATION
Placements will typically last 6 month, up to 30hrs per week with options to negotiate a work pattern which is client centred.
APPLICATION PROCESS
Applicants are asked to complete a standard application form which should be sent to DGemployability@dumgal.gov.uk in the first instance. The Employability & Skills team will then check the application for eligibility and pass to the Placement Provider for short-listing.
Please direct general enquiries to sharee.rennie@tsdg.org.uk
For enquiries regarding a specific opportunity please contact the named person on the advert.
CURRENT VACANCIES
25+ Work Placements: Support Practitioner
25+ Work Placements: SHOP ASSISTANT
25+ Work Placements: VAN DRIVER
25+ Work Placements: PROJECT ASSISTANT
25+ Work Placements: LATER LIVING ASSISTANT
25+ Work Placements: LABOURER
25+ Work Placements: COMMUNITY ASSISTANT
25+ Work Placements: GROUP WORKER (Gardening/Woodwork)
25+ Work Placements: Historic Construction Skills Trainees
25+ Work Placements: Historic Construction Skills Trainees
25+ Work Placements: COMMUNITY WORKER
25+ Work Placements: ASSISTANT SUPPORT WORKER
25+ Work Placements: ASSISTANT SUPPORT WORKER
25+ WORK PLACEMENT: PROJECT SUPPORT WORKER