Why Social Enterprise?
Internationally, Scotland is recognised as a world-leader in the field of social enterprise. There is a large network of support and investment for social enterprise and a clear 10-year National Strategy.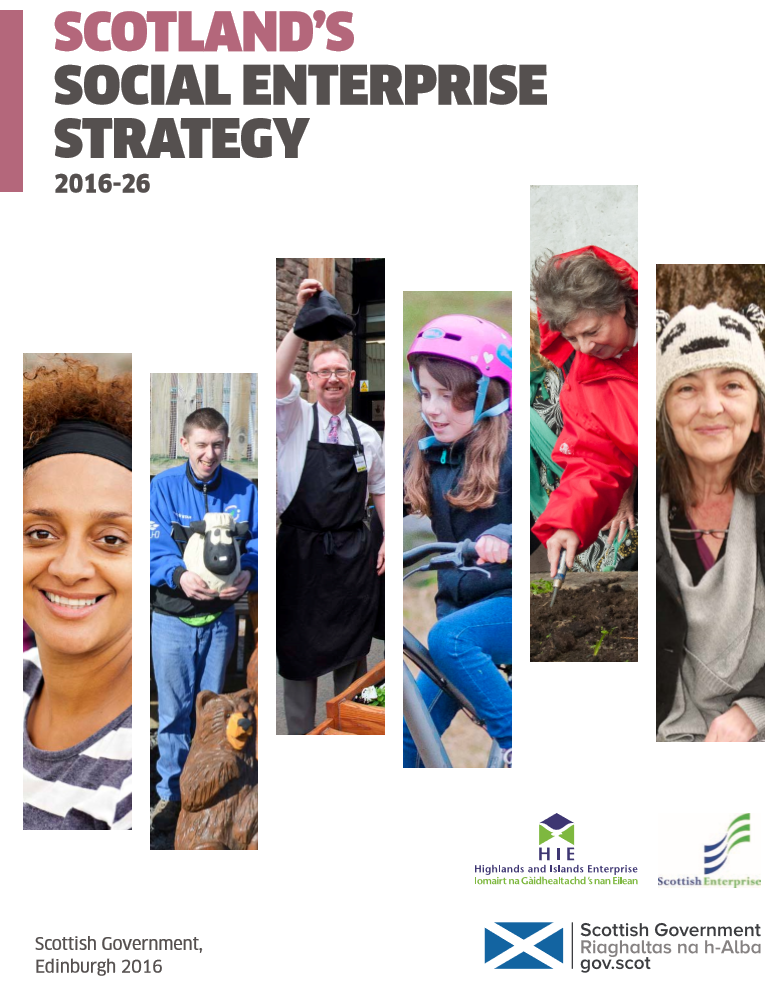 "The strategy sets out a wide-ranging, ambitious and long-term programme to develop the potential of Scotland's social enterprise sector. It describes a clear path to stimulating social enterprise activity, developing stronger organisations, and realising market opportunity over a ten-year timeframe. It positions social enterprise as central to achieving our shared vision of a fair society and inclusive economy."
SCOTLAND'S SOCIAL ENTERPRISE STRATEGY 2016-26
So why a social enterprise? They trade for the common good, addressing social needs, strengthen communities, improve people's life chances and quality of life and protect the environment.
Social Enterprises and their approach form a fundamental part of the Wellbeing Economy. This is an economic approach that delivers human and ecological wellbeing. It focuses on changing the way we measure success, changing the dependency on a growth economy, and creating the policy framework to support an inclusive economy for societal wellbeing and sustainable prosperity.