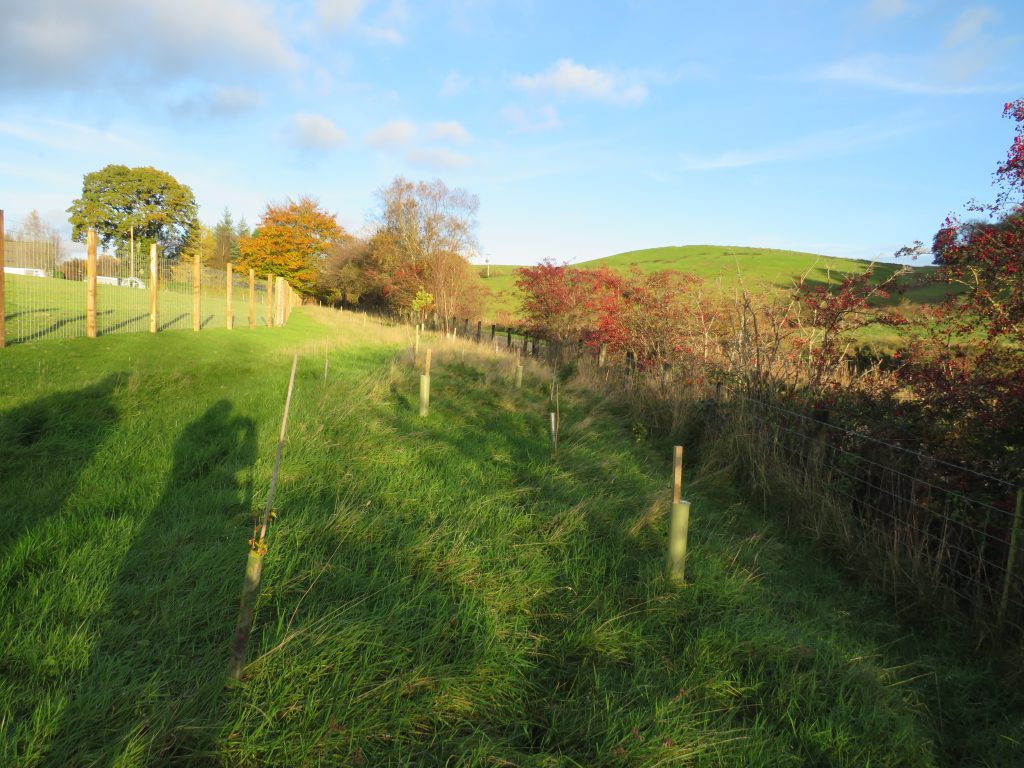 This week saw celebration in Balmaclellan, with the first draw down of funding through the South of Scotland Tree Planting Grant Scheme.
The South of Scotland Tree Planting Grant Scheme covers Dumfries and Galloway and the Scottish Borders, supporting the small-scale planting of Native Trees, providing biodiversity, carbon capture and other benefits to the landscape of the South of Scotland.
Grants of up to £1000 are available to fund the planting of native trees, including the purchase of the trees themselves and associated fencing/protection etc.
The scheme is run in partnership between the Galloway Glens Scheme, Tweed Forum and Borders Forest Trust. The Dumfries and Galloway based applications grants are administered through the Galloway Glens Scheme, an initiative of the council's Environment Team.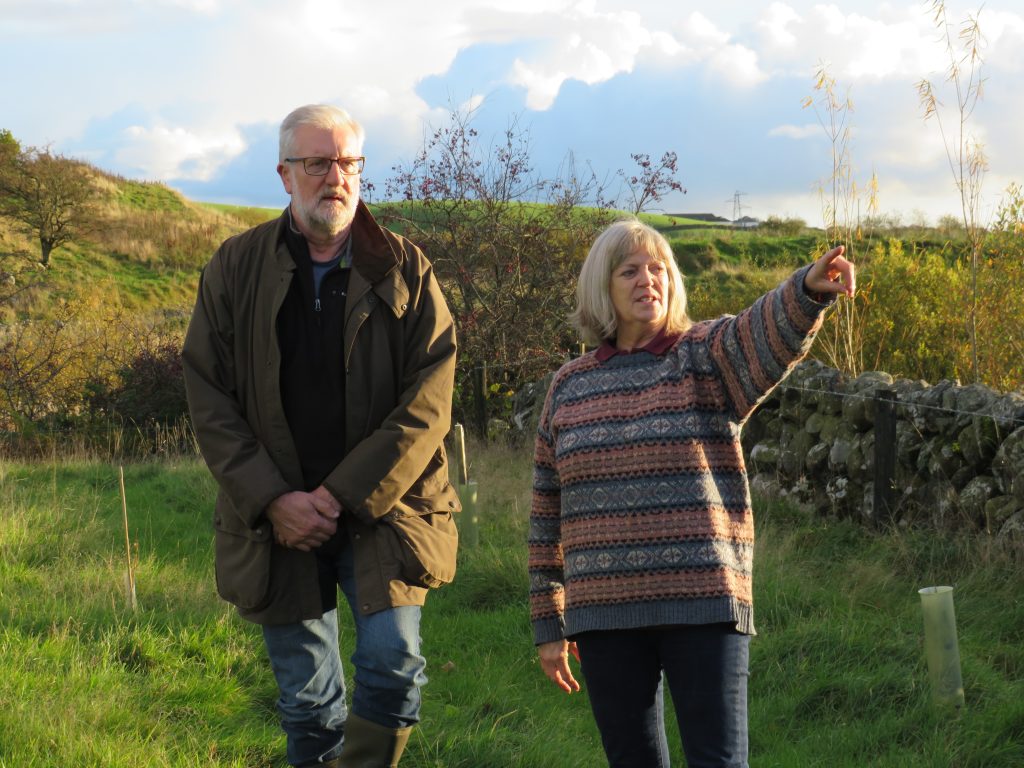 It is estimated that the funding available will support the planting of approximately 11,000 trees across Dumfries and Galloway before the end of the scheme in March 2022.
For more information, and if you wanted  to apply for the limited funding still available, see here: https://gallowayglens.org/native-tree-planting-across-dumfries-galloway-further-round-of-funding-available/.
More than 35 awards have now been made across Dumfries and Galloway – from Canonbie to Stranraer – and this week saw the first claim of funding, following work undertaken by Lynn Stewart in Balmaclellan who has planted a range of native trees.
Jonathan Barrett, the Galloway Glens Land Management and Access Officer, leading on the administration of the Scheme in Dumfries and Galloway, said: "This is the first of our SoSTPG grants to draw down its funding and marks a milestone in native tree planting across Dumfries and Galloway. My thanks go to everyone involved in the scheme, all partners and particularly to all funders."
Lynn Stewart said: "The South of Scotland Tree Planting Grant Scheme has given wonderful start to achieving my dream of creating a new area of native woodland for future generations"