DGLocator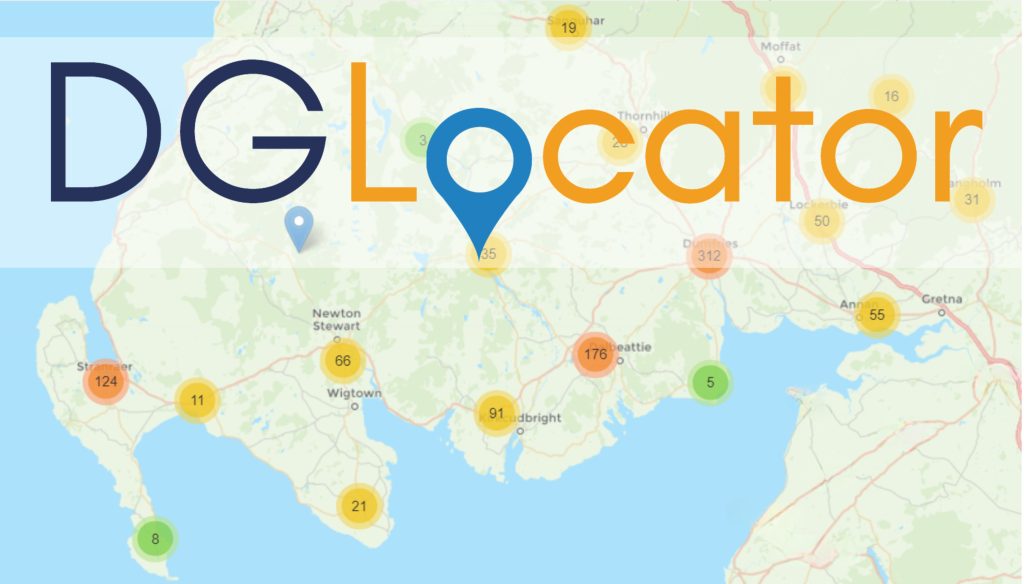 Introducing the free to download and use mobile app DGLocator, mapping useful services across the region – available now for both Apple and Android devices.
DGLocator is maintained and updated by us.
Already over 1100 services are featured from more than 700 organisations and each entry includes, if available, the service and organisation names, a description of the service, opening hours, and contact details, including phone, email, and website.
DGLocator works with your mobile device to allow you to easily access all contact methods and, if an exact postcode for the service is available, it can also direct the user to its location using your mobile device's map app.
The app is available to download at the following links or by scanning the QR codes below: Android – Google Play and Apple – App Store. It is also available to view as a website here – View the website.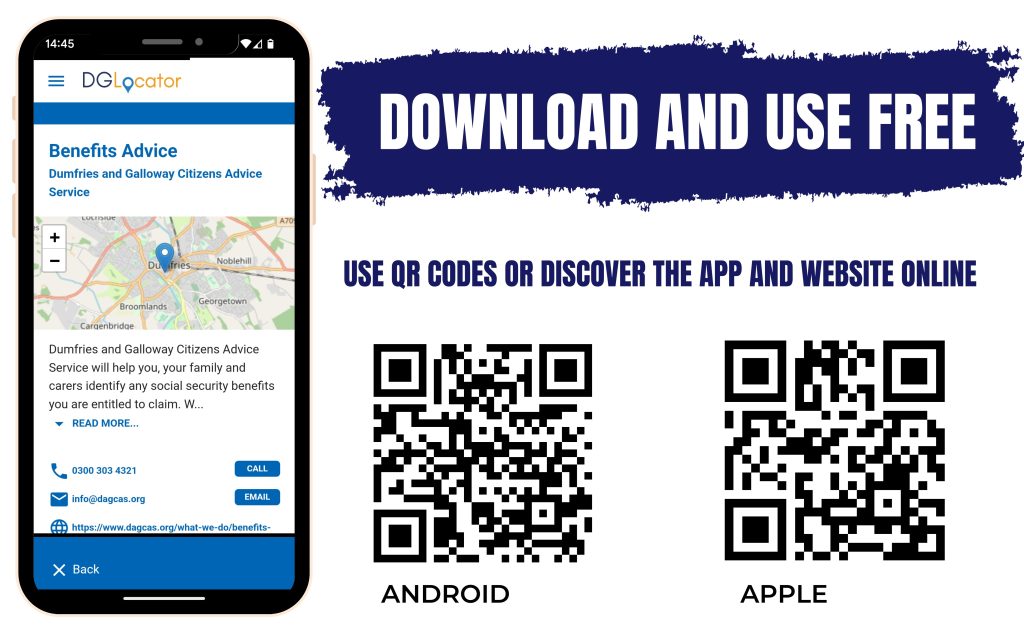 The aim of DGLocator is to help promote the services provided by third sector organisations across the region by detailing them on a free to access website and mobile app.
It is now also being used to map community resilience services to help those in need easily identify what is available locally.
Voluntary and community organisations, charities, social enterprises and any other third sector organisation can upload a service via Third Sector Dumfries and Galloway to appear on the map.
It is free to do so and you can have as many services as you deliver – it is a service map, not one mapping organisations. To upload, edit, or delete a service on DGLocator, you can use this simple form – Upload your services.
DGLocator is now also able to detail time-limited projects, making them appear live on the mobile app on the start date and automatically removing the service at the submitted end date.
To discuss DGLocator in more detail, contact our Communications Manager Alan Hall via the contact details here – Contact us now.