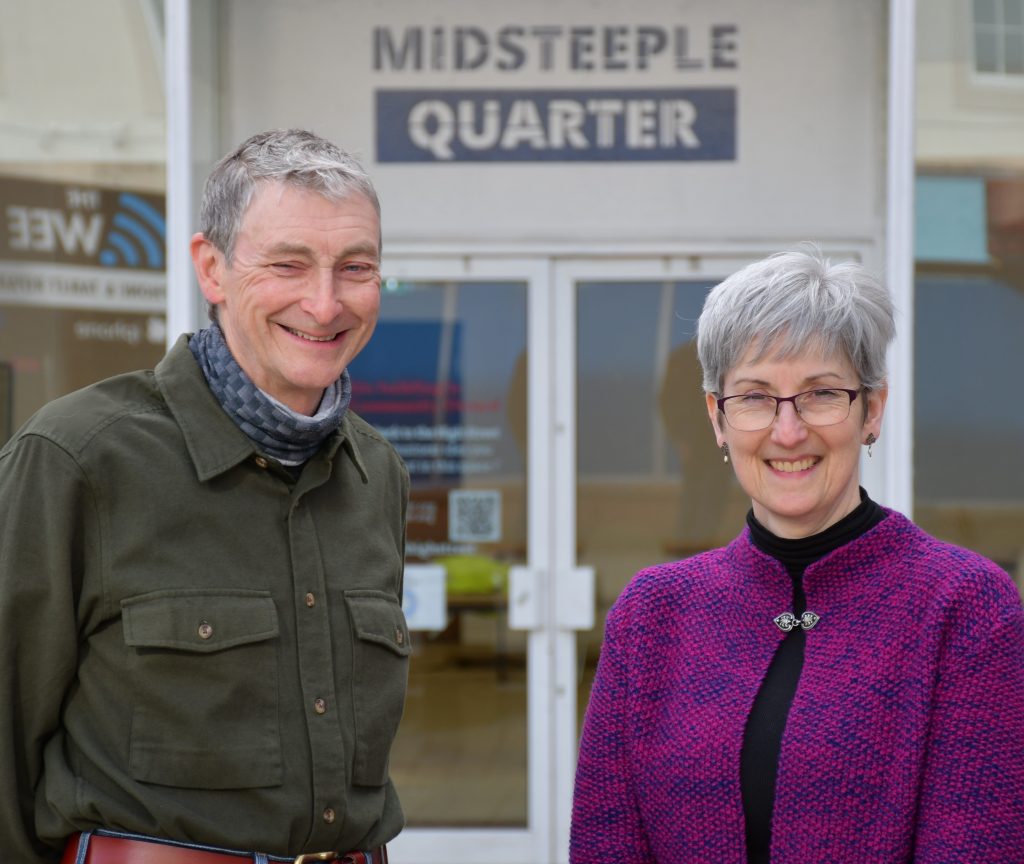 Two new volunteer directors have been appointed at the ambitious organisation working to breathe new life into Dumfries High Street.
Frances Campbell and Robert Richmond have taken their places on the Board of Midsteeple Quarter, which has taken a string of prominent underused buildings into community ownership as part of a trailblazing regeneration project.
Both Dumfries residents, each brings with them extensive experience which will further strengthen the team realising the aspirations of townsfolk to create new places for people to live, work and visit on the High Street.
Mrs Campbell is a solicitor whose professional life with an Annan-based firm includes property transactions and advising small businesses. She has previously served on the board of older people's charity Food Train and is a board member of Dumfries and Galloway Befriending Project.
She said: "Dumfries town centre has so much potential to develop – and I strongly believe that it's the people of Dumfries who can drive the change needed through Midsteeple Quarter.
"There is so much happening here that the community can embrace. This is work which will deliver real benefits to the town and help build a stronger future, which is why I was keen to get involved. I am looking forward to playing my part in the organisation's next steps."
Mr Richmond, meanwhile, is a chartered quantity surveyor who has worked in private practice based in Dumfries since 1989. He has been involved in a number of significant construction projects across the region, including those in the housing, retail and leisure sectors.
He said: "I chose to make my life in Dumfries through a love of the town and because of the great quality of life available in this beautiful area.
"The work of Midsteeple Quarter has the potential to make life here even better. I am excited to be joining an organisation which is not just talking about what it could do, but is making a real and substantial difference."
Midsteeple Quarter, a community benefit society, has taken five buildings on Dumfries High Street – numbers 109, 111, 113-135, 117 and 135-139 – into community ownership following fundraising campaigns.
The first major phase of construction will see the former Baker's Oven at 135-139 transformed and extended, creating enterprise space at ground level and part of the first floor as well as seven flats on its upper floors.
Midsteeple Quarter Chairman Peter Kormylo said: "I am delighted to welcome Frances and Robert to the Board.
"They both bring with them not only enthusiasm for our work to make Dumfries better, but great professional experience which will be a tremendous asset to us as we demonstrate how community ownership is the key to creating a High Street which delivers what townsfolk need and deserve."