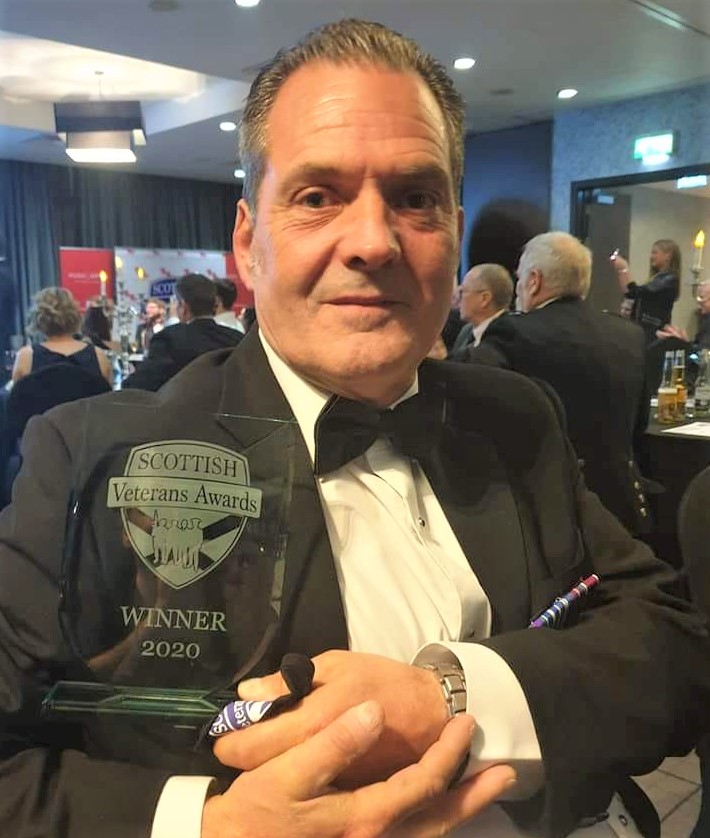 Mark Harper, of Dumfries Veterans Garden, won the Volunteer of the Year title this week at the Scottish Veterans Awards.
Mark got involved in the Garden while looking for a location to start the Dumfries Armed Forces and Veterans Breakfast Club.
He had served with the 1st Battalion Irish Guards from August 1982 to January 2000 with a 12-month attachment to 2nd Battalion Scots Guards in 1987.
The Garden was set up to give local veterans a safe place to meet and Mark believed the breakfast club would bring another aspect to the garden.
When it required to move home to The Crichton, the Garden found Mark ready to work with fellow veterans and long-serving members, and Third Sector Dumfries and Galloway to help set the group up as a charity.
The team also renovated the new site and building to create a working kitchen and canteen and new raised beds and chicken pens outside. The opening day was back in 2018 and since then the charity has gone from strength to strength.
Mark was presented with his award on Wednesday during the ceremony in Edinburgh.
Keep up to date with the Veterans Garden HERE.