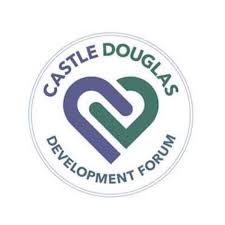 Britain's leading televised cycle race, The Tour Series, will come to Castle Douglas on Thursday to Sunday August 12-15 as part of a weekend of cycling, with the opportunity to try food and drink from across the region.
The events will start on Thursday 12th with the professional teams from The Tour Series lining up on King Street with multi-lap high speed races which will feature the best British domestic teams; both women and men.
Following the professional teams will be the opportunity for the club and casual riders to have their bit of the limelight on the closed road circuit on the Friday. The town-centre will become a festival village with food and drinks offerings alongside trade stalls and the local shops and cafes creating a buzz on King Street.
On Saturday 14th, the food festival will be the focus, however, the street will once again become a race route with a hill climb time trial from the town clock to the market hill in the late afternoon. And on Sunday 15th, the cycling action will head out of town to the Galloway Forest for a 74km cycle sportive, including 45km on the gravel roads of the forest around the Portpatrick Railway and the Raiders Road.
People of all ages and abilities are needed to help deliver a fantastic weekend of action and indulgence. No particular skills are needed as people will be available to guide and train if needed. Food and thank you gifts will be provided to all volunteers, as well as the opportunity to be involved in a Castle Douglas showcase.
If you would like to get involved even for a short time, please get in touch with their team at info@castledouglas.info
The festival is managed by Castle Douglas Development Forum and is supported financially by Dumfries and Galloway Council and Galloway Glens Landscape Partnership.
Find them on Facebook at https://www.facebook.com/BikeandFoodCD or on Instagram:@cdbikeandfood.