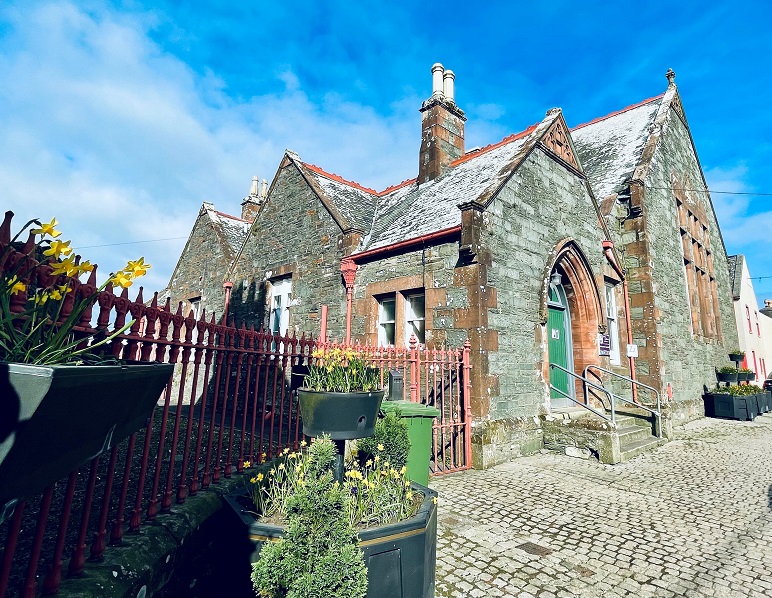 A town hall in Dumfries and Galloway will be brought back to life – thanks to almost £1million worth of support from South of Scotland Enterprise (SOSE).
Whithorn's New Town Hall Hub and Bunk House project is now fully funded after securing a grant of £972,000 from SOSE, which follows support from a number of other organisations including the Scottish Government.
The £2.65m project will see the creation of a 16-bed bunkhouse which will be predominantly for walkers travelling on the 143-mile Whithorn Way, as well as the renovation of the listed Town Hall for the community providing a gym and sports facilities, flexible space, commercial style kitchens and a learning hub.
With the appointment of contractor 3b construction, work is now under way on the project, which is expected to be completed by autumn 2022. Once opened, the New Town Hall and Bunk House is expected to provide up to £100,000 worth of community and tourism benefits each year.
The initiative is being led by community group All Roads Lead to Whithorn (ARLW), and follows a community consultation driven by the closure of the Town Hall.
As a result of the consultation, a Destination Whithorn Masterplan was created, aiming to celebrate the history and natural assets of the town known as the earliest Christian community in Scotland.
Chair of South of Scotland Enterprise, Professor Russel Griggs OBE, said: "The New Town Hall Hub and Bunk House project is the result of an innovative masterplan for Whithorn which will aim to provide a sustainable future for the community.
"This includes a particular focus on providing a range of training opportunities, which alongside a range of new facilities, aims to encourage more younger people to live and work in the area.
"In addition, the bunk house element of the project will aim to encourage more people to use the Whithorn Way and visit this historic area of the South of Scotland.
"Alongside the other funders, I look forward to SOSE to continuing to work with All Roads Lead to Whithorn, and seeing this ambitious and exciting project come to fruition."
Hazel Smith, Chair of ARLW added: "We are all delighted to have reached this exciting stage in fulfilling our funding requirements to ensure this transformational project for Whithorn and the surrounding area is realised.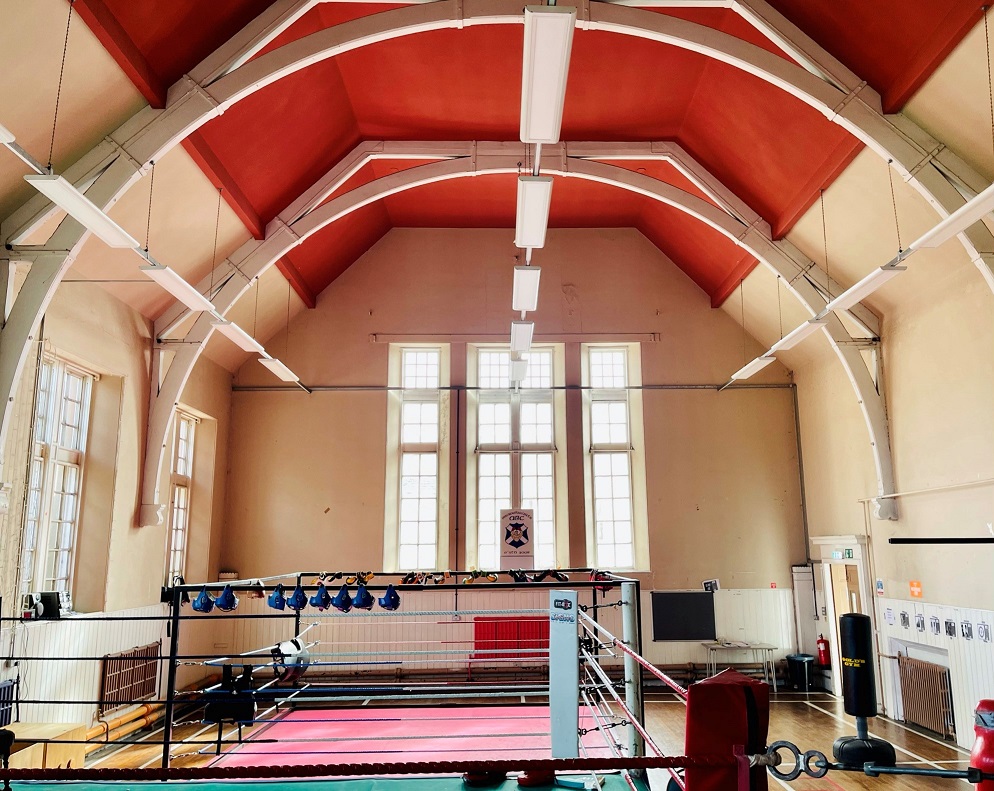 "This project will be the catalyst for the regeneration of Whithorn and District and allow Whithorn to become a real destination again.
"The project will contribute towards net zero emissions while maximising modern technology to overcome our rural location, giving all in our community more equal opportunities.
"We would like to express our thanks to all of our funders including South of Scotland Enterprise for believing in our vision for Whithorn and providing their support for this landmark project."
Claire Renton, one of SOSE's Head of Operations whose team worked on this project, added: "We are very pleased to be working With All Roads Lead to Whithorn with their exciting project to regenerate the town as part of Destination Whithorn.
"This is a unique natural asset in an area with a long and diverse history of regional and national importance which will bring meaningful change. The project will help to create jobs and bring tourism into Whithorn and progress the innovative and ambitious masterplan for the town.
"Like many rural towns, Whithorn suffered decline in the mid-20th century but the efforts and drive of local community groups to bring about positive social, economic and environmental change will drive its resurgence and demonstrate the potential for community empowerment in the South of Scotland."
Whithorn's New Town Hall Hub and Bunk House project is funded as follows:
Scottish Government's Regeneration Capital Grant Fund – £1.349m
SOSE – £972,000
Sportscotland – £100,000
Dumfries and Galloway Council's Town Centre Capital Fund – £78,000
Holywood Trust £53,000
Hugh Frasier Foundation £20,000