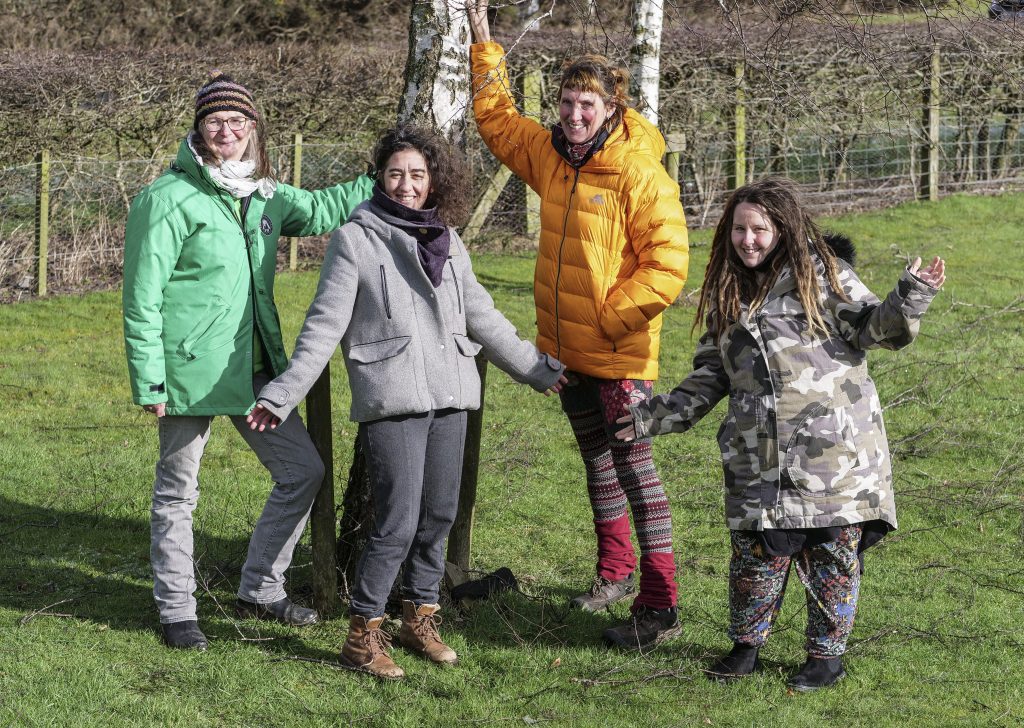 Ninety-one community organisations across the length and breadth of south of Scotland will share almost £2.5million to help tackle mental health inequalities.
Over £1.3million was awarded to successful applicants in Dumfries and Galloway and more than £1.1million in the Scottish Borders.
The successful applicants to the Scottish Government's Communities Mental Health and Wellbeing Fund were selected through an independent scoring panel.
The new Fund – administered across the South of Scotland by Third Sector Dumfries and Galloway – supports adult community-based initiatives to help address the impact of distress and mental ill health caused by social isolation and loneliness. It will also address mental health inequalities exacerbated by the Covid-19 pandemic.
Unsuccessful applicants can access further assistance through other third sector funding organisations or the local third sector interface.
In Dumfries and Galloway, £84,469 was awarded to Dumfries and Galloway Outdoor and Woodland Learning Group (DG OWL) for their regionwide project Branching Out.
This will help people with mental ill health gain the health benefits of being outdoors and meeting other people in a safe way.
Network DG OWL supports outdoor learning and works with all ages and abilities by giving teachers skills and ideas to feel safe and confident going outdoors with their pupils. It also takes young people outdoors and upskills members with training to become Branching Out leaders allowing them to work with more people with mental health needs. Participants spend three hours a week outdoors together for 12 weeks learning about their environment and new skills.
DG OWL's Elizabeth Tindal said: "Our Community Mental Health and Wellbeing fund grant is really going to help our local communities become healthier by giving people with mental ill health the tools and interest to spend more time outdoors, which is better for them and the people around them.
"Because of this grant, we are able to include people with long term conditions and expand the number of Branching Out programmes we can run and increase our geographic spread. Importantly, the funding will also pay for a coordinator post liaising with the Health Services, who have people in need of this programme."
Another successful regionwide project was Reaching Out from LGBT Youth Scotland with £23,538 awarded. The money will allow the organisation to increase the number of LGBTI young people they work with in Dumfries and Galloway, both in person and on-line, building stronger communities and supporting young people to identify wellbeing challenges at an early stage and effect positive change in their own lives.
Ali Kerr, Head of Partnerships LGBT Youth Scotland, said: "We know that LGBTI young people, especially Transgender and Non- Binary young people, experience extra barriers when accessing mental health services and we look forward to developing our partnership work with mental health services in Dumfries and Galloway and create clear pathways for LGBTI young people to access those services more effectively."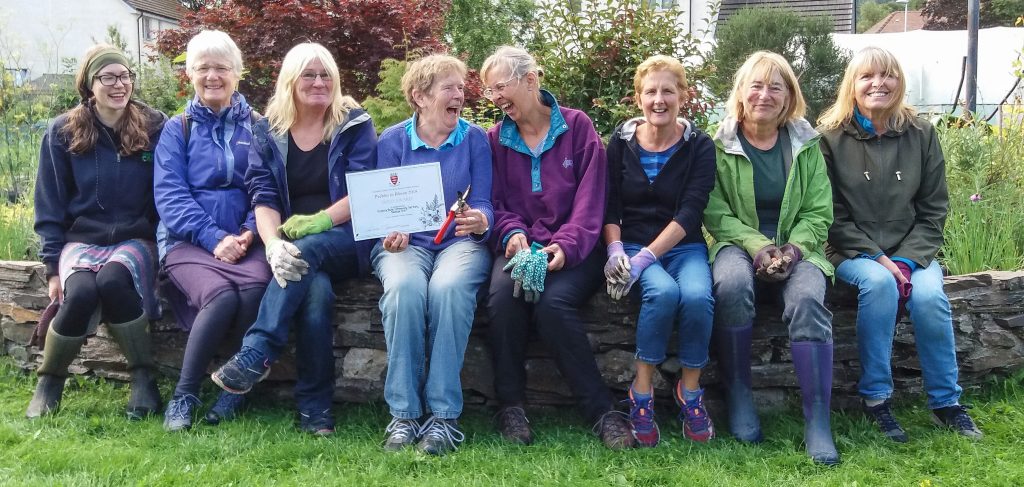 David McVitie, Chairman of Threave Rovers Football Club, welcomed the £6600 awarded to their 'Head Clear' initiative saying it would bring massive benefit to the community.
"The funding will allow the club to provide mental health workshops aimed at the local community and the surrounding area," he added. "They will provide support to individuals struggling with mental health issues and provide guidance on where and how to get support."
In the Scottish Borders, Cockburnspath and Cove Community Council were awarded £31,835 for the project MENU to Mental Health for U.
Jennie Sutton, Project Lead and Community Development Facilitator, said: "With this Scottish Government investment, the Community Council will influence each and every village, hamlet and shoreline in the top east corner of the Scottish Borders, and put a smorgasbord menu for mental wellness on the Place Making Map."
Another successful organisation in the Scottish Borders was FirstLight Trust with £5000 for a bespoke training project When Secondary Trauma Comes Home
The charity's Chief Executive Officer, Dorinda Wolfe Murray, said: "The training will deal with the very real cases and individuals that FirstLight Trust comes across on a regular basis, whereby families including partners, children and parents/grandparents are affected by the behaviour of those who have been traumatised.
"Given that FirstLight exists to support veterans of the Armed Forces and Emergency Services and their families rehabilitate back into their communities, whatever that looks like for each individual, it is vital that as an organisation we know how to identify, and support those whose suffering is often hidden and no less real for that.  We are incredibly grateful that this bespoke training will enable us to make a very real difference to those who support those we support."
Main picture: Elizabeth Tindal, left, celebrates Dumfries and Galloway Outdoor and Woodland Learning Group's award with three of the organisation's leaders.
Successful applicants in Dumfries and Galloway – Projects – Amount awarded
Independent Living Support – It's All About You! – £100,000
Dumfries and Galloway Outdoor and Woodland Learning Group – Branching Out – £84,469
Food Train Limited – Food Train Friends – £80,000
OutPost Arts – Full time 'Creative Wellbeing Director' – £65,000
DG Voice – DG Voice Community Activities – £63,865
Loreburn Housing Association – Fit for Life – £59,166
Dumfries and Galloway Mental Health Association – Frontline Operational Support – £53,668
Electric Theatre Workshop – Transform – £50,000
A Listening Ear – A Listening Ear: Dumfries and Galloway-wide Befriending Service – £49,780
The Hub Dumfries and Galloway (the hub your community action centre) – Spring Social Prescribing Project – £43,140
Local Initiatives in New Galloway (LING) – People, Places and Outdoor Spaces – £39,480
User and Carer Involvement – Men's Wellbeing – £39,021
Let's Get Sporty – Let's Get Mindful – £34,856
All Roads Lead to Whithorn Trust – Well Whithorn – £31,195
Relationship Scotland Dumfries and Galloway – Breaking Down Barriers to Healthy Minds – £30,000
Kirkconnel and Kelloholm Development Trust – Upper Nithsdale Good Share: Community Health and Wellbeing Project – £29,984
Dumfries and Galloway Advocacy Service ­– Dumfries and Galloway Advocacy Service – £29,970
Shambellie House Trust ­– Breathing Space at Shambellie ­– £29,960
Dumfries YMCA – Dumfries YMCA Community Café – £29,780
The Stove Network – Open Hoose – £29,750
Castle Douglas Community Information Technology Centre – Create IT – £27,009
Dumfries and Galloway LGBT Plus – Reaching Out – £23,538
Apex Scotland – Time To Chat – £21,153
Inspired Community Enterprise Trust – Improving Mental Wellbeing for young people with ASN through enabling employability and employer-ability – £21,141
Kates Kitchen ­– Growing the Community – £20,538
LGBT Youth Scotland – Changing Lives through Youth Work – £20,000
Early Years Scotland – Increased Support for Disadvantaged New/Young Mums and their Children – £19,662
Dumfries and Galloway Hard of Hearing Group – Lip Reading Classes – £19,380
Moniaive Initiative – Glencairn Health and Wellbeing Support Project – £19,174
Annan and District Day Centre – Promoting the health and well-being of individuals to live in their own homes longer and to reduce isolation – £17,500
Lincluden After School Group – Mending Minds, Health and Homes – £14,644
Dumfries and Galloway College – First Aid for Mental Health in the Community – £12,426
Autumn Voices – Telling Older People's Stories – £11,770
Paragon Ensemble – Sounds Well Good – £10,366
Coronation Day Centre – Garden Project – £9581
Creetown Initiative – Ferry Friends – £9288
Propagate Scotland – Growing Connections – £8500
Moffat Town Hall Redevelopment Trust – The Harmony Club – £7776
Allanton Peace Sanctuary – Allanton Volunteer Well-Being Experience Programme – £6622
Threave Rovers Football Club – Threave Rovers FC 'Head Clear' Initiative – £6600
South Machars Community Centre – Food and Nutrition Awareness – £6380
Dumfries and Galloway ME and Fibromyalgia Network – DGMEFM Network Online Craft Workshops and Wellbeing Sessions – £6000
Dalry Community Council – Community Wellbeing in the Glenkens – £5975
The Devils Porridge Museum Reviving – The Cordite Club – £5600
Samaritans Dumfries – Supporting Mental Health in the Dumfries and Galloway Farming Community – £4950
Annandale and Eskdale S.H.A.P – STEPS – £4900
Balmaclellan Community Trust – Balmaclellan Blether – £4017
Mossburn Community Farm – Animal Assisted Therapy: Our Stories – £3500
Learners Together Machars – Accessible Art and Craft for Mental Health – £2920
Local Initiatives in New Galloway LING – Men's Monday Morning Coffee – £700
Successful applicants in Scottish Borders – Projects – Amount awarded
Cyrenians – OPAL (Older People, Active Lives) in the Borders – £99,725
A Positive Start – Self Discovery for Recovery – Emotional First Aid – £81,240
Survivors Unite – Safe Oaks – £80,000
Health in Mind – Health in Mind, Social Prescribing – £66,000
Eat Sleep Ride – ESR Wellbeing – £60,000
Borders Additional Needs Group – Additional Support Needs Family Liaison support – £51,143
Eyemouth and District Community Trust – The Ways to – Project – £48,905
Burnfoot Community Futures – Burnfoot Community Options – £48,700
Peebles CAN – Growing Community Wellbeing – £45,740
Quarriers – Quarriers Resilience for Wellbeing Service Community Supports – £43,726
Brothers of Charity Scotland – Working Together Wellbeing advisor – £39,674
ClubSport Borders – Headstrong – Wellbeing for Sport – £36,380
Interest Link Borders – New Learning Disabilities Befriending Groups 2022 – £35,851
Recovery Coaching Scotland – Scottish Borders Peer Development Programme – £34,400
Cockburnspath and Cove Community Council – MENU to Mental Health for U – £31,835
Borders Shed Network – Borders Community Engagement Volunteer Coordinator Sheds – £30,362
Horse Time – Horse Time Workshop Programmes – £30,000
YouthBorders – Trusted Connections: Supporting Young Adults Emotional Health and Wellbeing through community-based youth work – £28,215
Nature Unlimited – Volunteer for Wellbeing – £24,951
Transform Arts – Creativity For Change: Transform Arts CIC and Health in Mind – £21,649
Newcastleton and District Community Trust – Happy, Healthy Copshaw – £21,020
Eastgate Theatre and Arts Centre – Life in the Balance – £20,850
Cheviot Youth – Emotional Wellbeing and Mental Health Support Service – £17,939
Eildon West Youth Hub – TD1 First Steps: Introduction Group – £16,456
Families Outside – Supporting children and families affected by imprisonment in the Scottish Borders – £15,000
Borders Carers Centre – Me First – £15,000
Nurture the Borders – The Village – £12,238
At Birkhill House – Natural Dye Garden & Dyeing Programme – £10,639
Peebles Community Trust – Cycling Without Age Peebles – £10,500
Scottish Borders LGBT Equality – Cafe Polari – £9000
Instinctively Wild CIC – Branching Out: Selkirk (participants come from within the other postcodes listed below) – £8167
Peebles Old Parish Church of Scotland – Grand Hands – £5760
Hawick Congregational Community Church – Phoenix Project – £5670
FirstLight Trust – When Secondary Trauma Comes Home – £5000
Riddell Fiddles – Music Where You Are: A Scottish Borders 'Pop-up Music' Plan – £5000
Work Place Chaplaincy Scotland – Borders Wellbeing Project – £4900
Borders Disability Sport – Border's Activities for All – £3000
Inspiring Life Evie Douglas Memorial Fund – Inspiring Life Day, The Eastgate Theatre and lead- up events in the Peebles community – £2000
Border Samaritans – Border Samaritans Recruitment Drive – £810
Kelso Writers – Creative Writing for Wellbeing – £540
Duns Senior Citizens Club – Garden Centre Bus Trip, Afternoon Tea and Shopping – £500