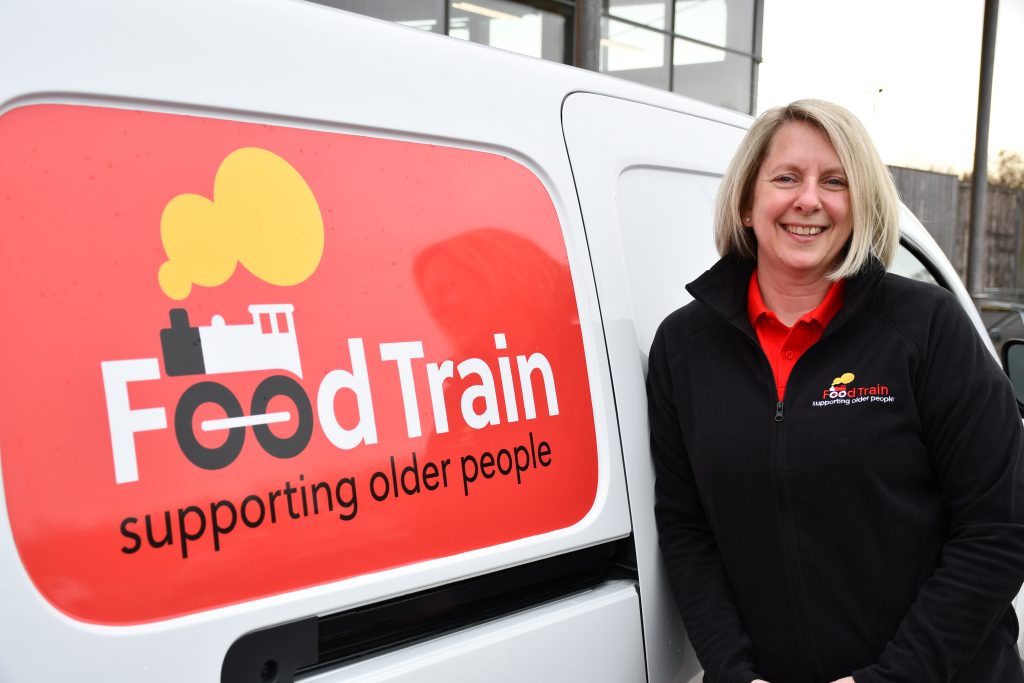 The chief executive of older people's charity Food Train is to step down from leading the organisation after 21 years.
Michelle Carruthers, one of the longer-serving leaders in Scotland's third sector, will leave her role at the end of March (2024).
Work to appoint her successor is underway.
Food Train's life-improving shopping, meal-sharing, befriending and other support services ensure older people can eat well and live well in their own homes.
Ms Carruthers was the charity's first full-time employee when she joined the volunteers as its development officer in July 2002.
At the time, Food Train was spearheaded by a small band of determined older people supporting others aged 65 and over in and around Dumfries by delivering shopping to their homes.
Inspired by their drive – and under Ms Carruthers' leadership – the charity now operates across Scotland. It supports more than 3,500 older people each year, backed by a 59-strong staff team and 1,600 dedicated volunteers who ensure its older members can access not only the food they need to stay healthy, but life-enhancing good company.
A former nurse, Ms Carruthers is a passionate advocate for older peoples' rights and was awarded an MBE for her work in 2006.
She said: "I have loved my job. It's incredibly rewarding and it's been an absolute privilege to lead Food Train, working alongside outstandingly dedicated volunteers and colleagues. I believe as strongly now as ever in the power of our charity to improve lives and in standing up for older people, whose needs can be all too often overlooked.
"Food Train's work has never been needed more, providing vital food access and wellbeing support, tackling malnutrition and loneliness.
"We've achieved so much and I will miss everyone. But, for me personally – and for Food Train – it feels like 2024 is the right time for someone else to take over. I'm looking forward to a new chapter at a slightly slower pace and wish the new chief executive great success."
Food Train plans to have a new chief executive appointed by the time Ms Carruthers leaves.
Mahdi Hasan, the charity's chair, said: "Anyone who's met Michelle cannot fail to be amazed by her passion for Food Train and her commitment to supporting older people to live better, healthier, independent lives.
"She's done an outstanding job, ensuring that our volunteers are there for those who need them and so much more. While we will be sad to see Michelle go, she will leave with the most grateful thanks from the board, our volunteers and our members.
"Michelle's departure creates a tremendous opportunity for someone who wants to embrace a role which makes a real difference to the lives of thousands of older people across Scotland."
Founded in 1995, Food Train is headquartered in Dumfries, where last year (2022) it opened its first home of its own – a community hub in a transformed former town centre council office.