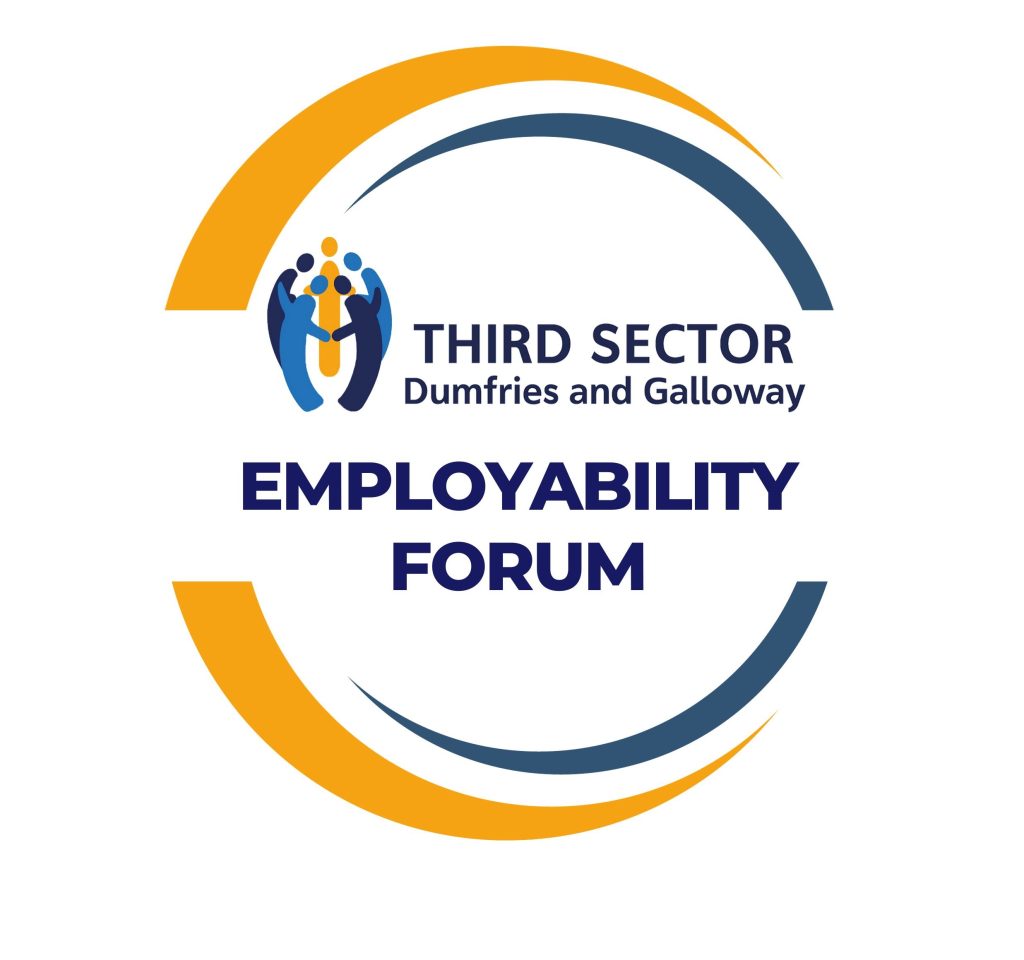 Third Sector Dumfries and Galloway hosts and helps to run thematic forums as part of its engagement work – including its regular one on Employability.
The forum is open to any third sector organisation or community group that self-identifies as having a role to play, or interest, in that subject area.
The forums:
Provide a safe space for information sharing and discussion.
Promote networking between third sector organisations.
Allow identification of key challenges and issues faced by the sector.
Promote sharing of learning and best practice, from both local and national level.
Allow the third sector to influence the development of strategy and policy at local level.
Allow direct access with third sector organisations for consultation and engagement.
Build capacity through training.
Encourage and promote collaborative working.
Subscribe to our Eventbrite page to be notified when the next Employability Forum is being held.