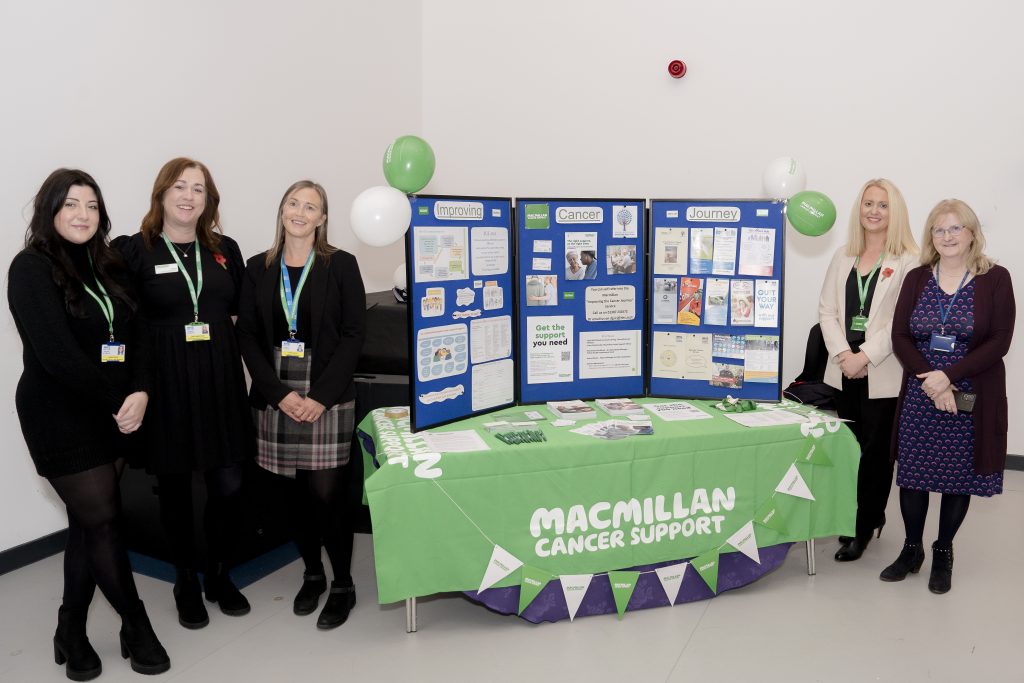 A new service to ensure people living with cancer and their families are offered emotional, practical and financial support has been launched in Dumfries and Galloway as part of a successful model spreading around Scotland.
Macmillan Cancer Support, NHS Dumfries and Galloway, Dumfries and Galloway Council, Dumfries and Galloway Health and Social Care Partnership and Third Sector Dumfries and Galloway are working with a range of partners to make sure people across the region can access all the help they need – by making just one phone call.
The Macmillan Improving the Cancer Journey service is a tried and tested model which provides one to one, tailored support for people affected by cancer and reduces pressure on health services. It is already available in many parts of Scotland, and now residents in Dumfries and Galloway can feel its positive impacts.
Anyone who is newly diagnosed with cancer in the area will either hear about the service from their hospital cancer team or a letter and will be offered a meeting with a link worker. The link worker will then help the person access a wide range of non clinical support that ranges from benefits advice, emotional support, to help at home or other practical needs.
There are around 100 people diagnosed with cancer each month and approximately 1200 people living with cancer across Dumfries and Galloway. By 2030, one in two of us can expect to be diagnosed with cancer at some point in our lives.
While it's good news that advances in treatment mean that more people than ever are surviving, it also means that people living with cancer are living longer, often with long-term effects of treatment or other health conditions that have an enormous impact on health, wellbeing and independence. Many of them don't know where to go for help in coping with the'non-medical effects of the illness.
John Lytham from Dumfries, who was referred to the service after his diagnosis, said: "I was really down in the dumps, I must admit. My whole world collapsed. It was actually my clinical nurse Julie Baty who referred me to the Macmillan Improving Cancer Journey and my daughter Stephanie also made the referral.
"Julie McClelland, my link worker, was soon on the phone and she was very cheery and made an appointment to come out and talk about the cancer. She explained everything to me, made me feel relaxed, and she made me aware straight away that in no way would I be alone on my cancer journey. She told me: 'We're here to support you all the way.'
"Overall they really did help me. After meetings with Julie she would always phone up, chasing blue badges, financial support, all sorts of different things. It really is invaluable because it opens up new avenues. I would definitely recommend anyone diagnosed to go to Macmillan Improving the Cancer Journey."
Macmillan's Head of Partnerships for Scotland and Northern Ireland Janice Preston said: "Cancer has a huge impact on every aspect of people's lives and many people tell us they don't know where to turn for help. This new service should make sure everyone with cancer and their families and carers in Dumfries and Galloway have someone to call on for help.

"Improving the Cancer Journey practitioners will help individuals to identify their needs and access expert support, from benefits advice to emotional support – whatever they might need. We hope this service will transform cancer support in Dumfries and Galloway.
"It's thanks to the continued support from people locally, who fundraise for us and donate so generously, that we are able to fund this vital new service. With their help we can make a huge difference to the lives of people affected by cancer in Dumfries and Galloway."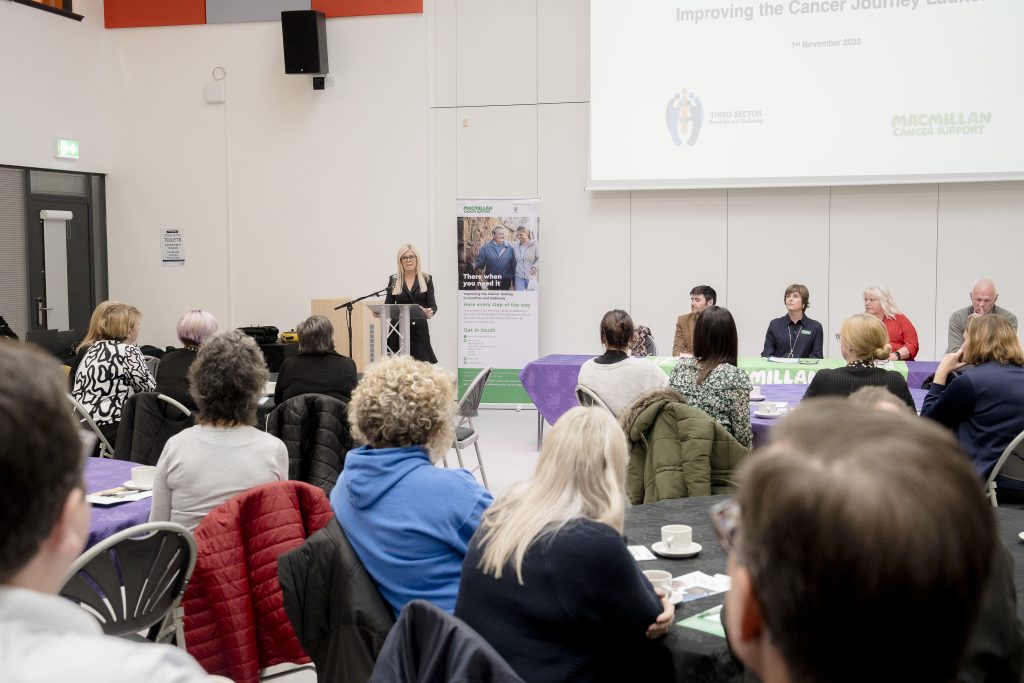 Dumfries and Galloway Health and Social Care Partnership chief officer Julie White said: "A cancer diagnosis can be a concerning and unsettling event in someone's life and many people will be left with questions or a need for very practical advice and support.
"The programme being implemented in partnership with Macmillan Cancer Support aims to help meet this need by connecting people to the wide range of help which is available."
"Whether it's advice around benefits, securing practical help at home, or identifying some emotional support, this programme will deliver a real package of support at a time when many people will feel they need it the most.
"We look forward to seeing the benefits the programme will deliver over coming months."
The project is open to everyone aged 18 and over living with cancer regardless of their cancer type or where they live in Dumfries and Galloway. To find out more about the Macmillan Improving the Cancer Journey service call 07977 171837 or email dg.icj@nhs.scot