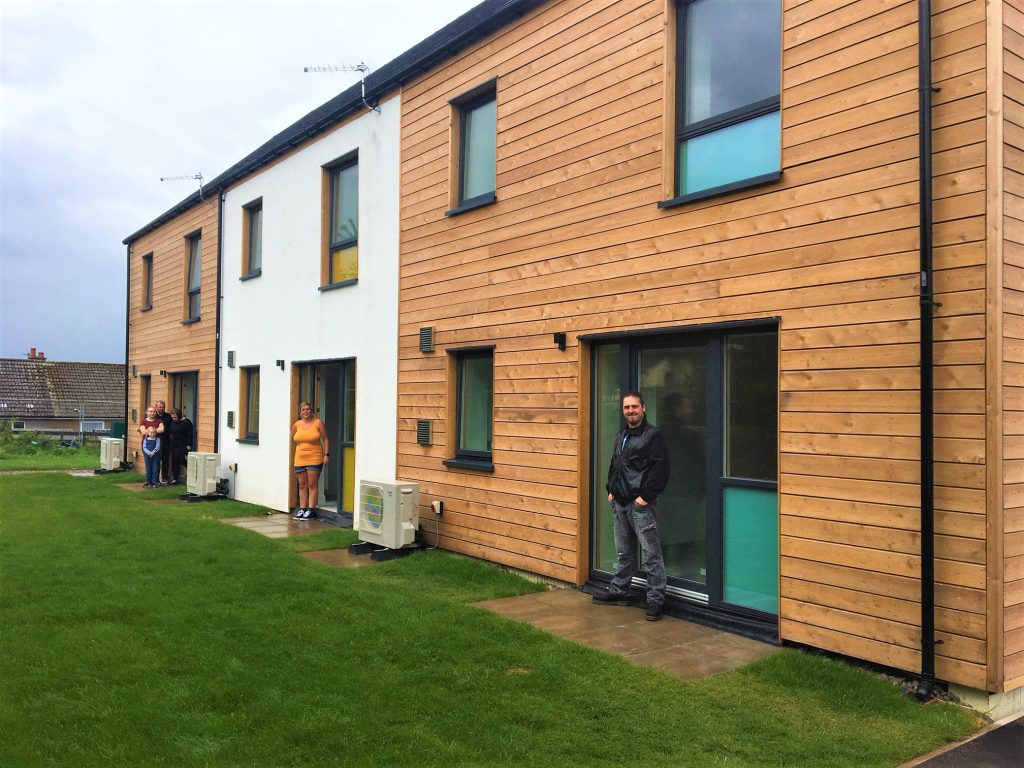 Local people and communities across Dumfries and Galloway are benefitting from funding of more than £7 million from ScottishPower Renewables – the leading green energy producer.
The investment has been provided through community benefit funds linked to the company's onshore windfarms in the region – Ewe Hill, Glen App, Harestanes, Kilgallioch and Wether Hill.
The monies have supported a wide variety of life-changing and transformational projects. These range from creating safe outdoor play spaces for children and youth employment programmes, tourism development and event support, to improvements to sports and leisure facilities and supporting access to vital services.
The community benefit funding model developed by ScottishPower Renewables – based on each windfarm making a voluntary contribution per megawatt of renewable energy generated annually – puts decision-making power in the hands of local people, enabling them to determine how best to spend their funds and create a lasting legacy for their communities.
Over the lifetime of the current windfarm operations at the Dumfries and Galloway sites, the 100% green energy producer aims to provide a total of £38 million, delivering valuable community and socio-economic benefits across the region.
Hundreds of projects have benefitted from the funding to date. These include: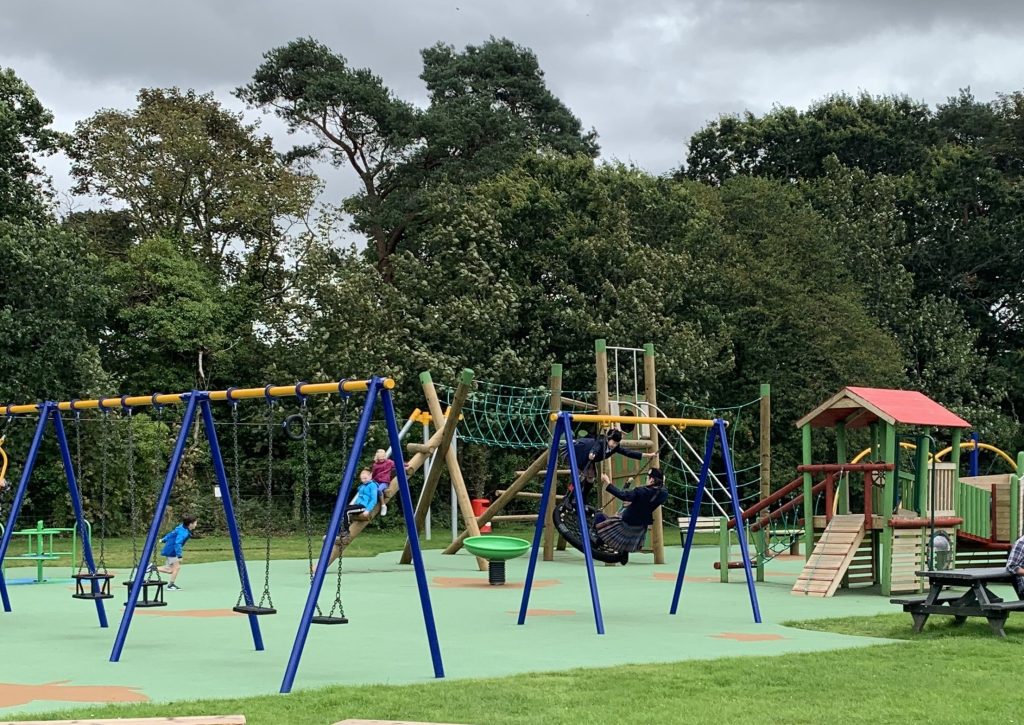 • New Luce Community Trust – £67,000 towards the installation of a new children's playpark, creating a safe and exciting outdoor space for local children to build and maintain friendships, stay active, learn and grow together. Nigel Forster, Chair of the Trust said: "The windfarm monies give New Luce Community the unique opportunity to enhance its surroundings and improve the quality of life for all its residents, both young and old. The funding has really made a difference and created a positive legacy for local people."
• Waterbeck Church Tower Preservation Project – £15,224 tomake vital structural repairs to the tower. First constructed in the 1800s, the church has long been a focal point for the community, earning listed building status. Repair works allowed the church to remain operational and safe for all visitors. Peter Hands from the project said: "Thanks to the support of ScottishPower Renewables, a lot of the work has now been carried out to this wonderful Tower, with the floors replaced, spires repointed, permanent access provided and the bell frame repaired. It has been a great success and we look forward to completing the outstanding work in the next few weeks."
• Muckle Toon Media CIC – £15,000 tohelp the company shift the operations of regional news outlets into a digital-first world, ensuring a sustainable future for the publications and giving residents and businesses a platform to champion local causes. David Stevenson, from Muckle Toon, said: "Local newspapers are the lifeblood of rural communities and by being able to move publications to an online platform – with financial support from the community benefit fund – we can continue to support residents and businesses in the communities that make this region such a special place to live and work."
• Nith Valley Leaf Trust – £15,000 to help unlock investment for three Passivhaus homes in Closeburn, which provide a high level of comfort while using very little energy for heating and cooling. These are the first such community-owned homes in Scotland and the first tenants received their keys in May 2020. Jakob Kaye from the Trust said: "These fantastic energy-efficient homes have genuinely transformed the lives of the families and it's great to see how they will support the regeneration of the local area and community. We're hugely thankful to our funders, who can all be incredibly proud of what we have achieved together."
• Kirkcolm Bowling Club – £11,000 to support major upgrade works including the installation of new gates and lighting for the pathway and car park, improved disabled access, raising the edges of the green, and laying new turf. Bobby McKie from the club said: "Kirkcolm Bowling Club is an important part of the community and the improvement works mean we can ensure local people can continue to benefit from this fantastic facility and take advantage of all it has to offer. The windfarm monies have played a big part in that and we're very grateful for the contribution."
• Stranraer Water Sports Association – £10,000 towards the costs of hosting the SkiffieWorlds 2019. 58 rowing clubs from across the globe made the journey to Stranraer, while an extensive activities programme ensured local people and communities were very much part of the event. Project Manager Wendi Cuffe said: "The community benefit funding helped ensure we could put on the best event possible, showcase all that Stranraer has to offer and really put our mark on these global championships. The SkiffieWorlds helped put Stranraer on the map as a world visitor destination and had a positive impact on everyone in the local area. We couldn't have done it without the support and funding we received."
• Furniture Project (Stranraer) Limited – £9,000 to part-fund the costs of a new community café that provides a free lunch to all in need and offers signposting service to anyone who needs a helping hand through a difficult time. It also providesunemployed people with guidance on improving their chances for work in hospitality, and hosts work placements. Gordon Scobie, Café Coordinator said: "As well as providing daily support for local people and families, the café has helped give many people a fresh start in life, building the confidence they need to try new things and supporting them into employment. It genuinely has been life-changing and that's all down to us being able to operate with the help of community benefit monies."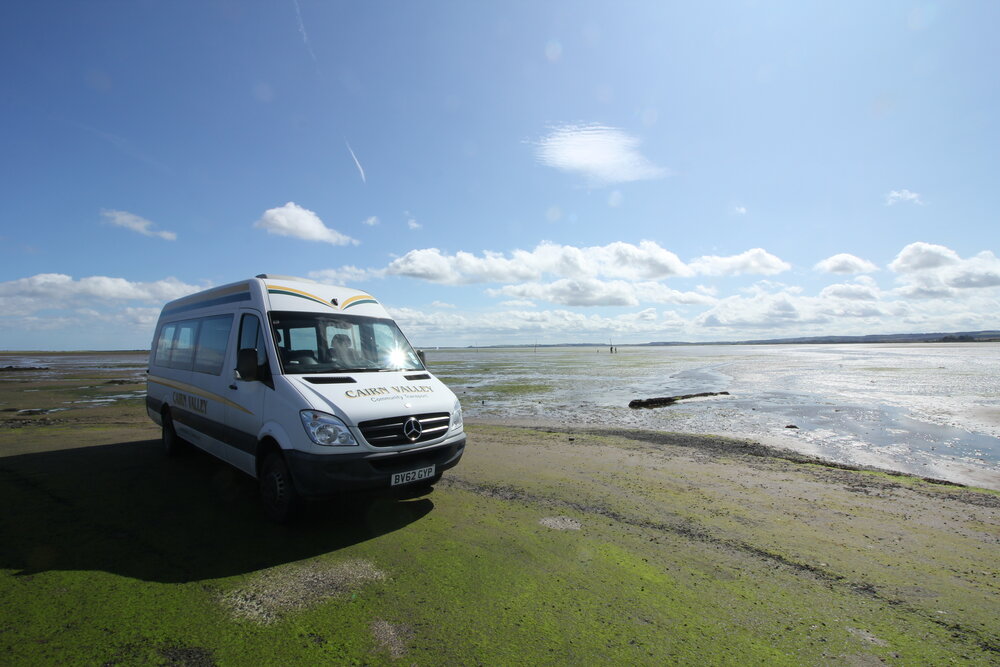 • Cairn Valley Community Transport (CVCT) – £8,000 to provide running costs, fund passenger trips, and create a website to make it easier for local people to access the service. Stephen Sparrow, Chair of CVCT said: "Our services provide a real lifeline for the groups and communities we serve and are only made possible thanks to the funding we receive, which has enabled hundreds of customer journeys. We're very proud to be a beneficiary of the local windfarm developments and a positive example of the difference they make."
Lindsay McQuade, CEO of ScottishPower Renewables said: "Most of our windfarms are in predominately rural areas where these funds can make a real difference, supporting sustainable projects that help communities beyond the positive impact our developments have on the climate emergency – and that's clear to see in these examples from Dumfries and Galloway.
"They perfectly showcase both our commitment to being a responsible windfarm developer and neighbour, and the pride we take in supporting the communities in the vicinity of our windfarms and building long and lasting relationships with them.
"There will be lots more of that to come as we work to give people the clean energy needed to meet the demands of the transition to an all-electric future and we will continue to lead the way and help build a sustainable future for the people and communities across Dumfries and Galloway."
As Scotland prepares to host the United Nations COP26 Climate Change Summit in Glasgow next year, ScottishPower is investing £10billion over a five-year period in clean energy generation and networks infrastructure needed to help the UK decarbonise. As a principal partner of COP26, ScottishPower supports delivery of the global event to tackle climate change. To find out more about ScottishPower Renewables and the projects taking place in Dumfries and Galloway, please visit: www.scottishpowerrenewables.com