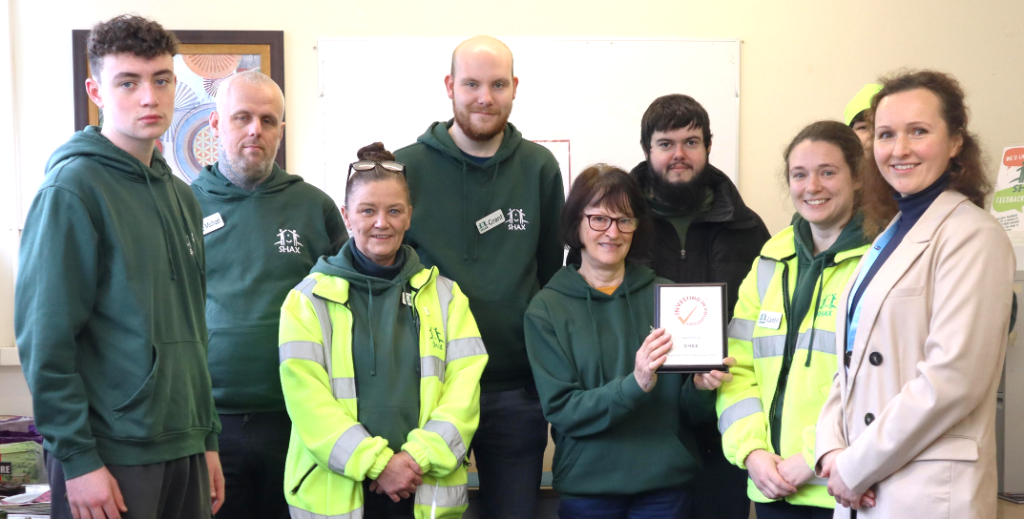 Charity SHAX has been presented with the prestigious Investing in Volunteers (IIV) Award.
The recognition marks the efforts of the organisation's volunteers and the impact they have had on the community.
The award was presented to the team by Kateryna Stoian, Volunteering Officer from Third Sector Dumfries and Galloway,
The IIV Award is a mark of distinction, acknowledging organisations that uphold the highest standards in volunteer management. SHAX's commitment to empowering volunteers and fostering positive change in the community has been recognised through the accolade.
At the core of SHAX's success are its passionate volunteers. Their selfless dedication, countless hours of hard work, and unwavering commitment have not only earned the award but also transformed lives in the process. Each volunteer embodies the spirit of community service, making a significant difference in the lives they touch.