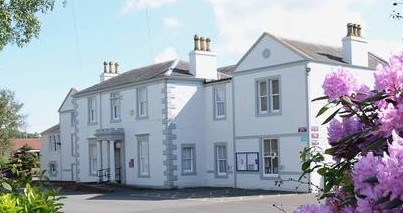 The LGS Community Trust is celebrating this week after receiving a grant of £95,662 from the Young Start Scotland Awards.
The group will use the funding to deliver an E-Sports focused programme of activities for young people in Dumfries and Galloway.
They will engage young people in training and vocational experience to help them to gain new skills in the digital sector. The project will improve life skills, physical and mental wellbeing and enhance employment prospects.
The LGS Community Trust was established in 2017 to manage and operate community facilities to benefit wider communities. The trust runs and manages Georgetown Community Centre or as it is now known as Lochvale House in Dumfries.
The awards are delivered by the The National Lottery Community Fund.
Previous recent National Lottery grants through Awards for All Scotland have also included Annan Town Band who collected £9525 to continue to provide free brass music tuition.
Eastriggs, Dornock and Creca Community Group were awarded £3000 to buy Christmas lights which will contribute to Eastriggs and Dornock's first Christmas light display.
Jericho Fly Fishers will use £8000 to deliver activities for children and young people and The SoundWave Choir collect £9970 to relaunch its community choir. The choir will rehearse together again with tuition provided by a musical director and they will provide six free musical concerts for the community.
Finally, Trad Music Trust received £9299 to purchase staging and lighting equipment enabling them and other groups to host various community events at a lower cost.
Also celebrating after a recent award from The Robertson Trust are Kirkcudbright Development Trust with £34,000 towards their youth project.
Drummore Bowling Club also received £500 from the Trust to make modifications to its clubhouse.