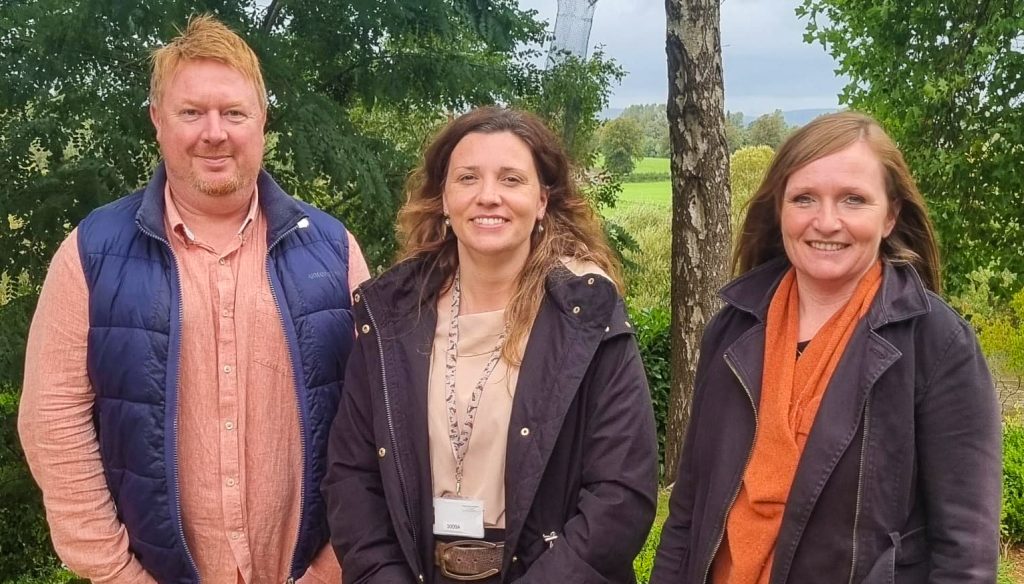 A new chairperson is in place for a Dumfries and Galloway network to support social enterprises.
Beth Morrison, of Just Breath O2, was welcomed to the lead role at the first in person meeting of the Social Enterprise Dumfries and Galloway (SEDG) Network hosted by Third Sector Dumfries and Galloway.
The purpose of SEDG is to create opportunities for the Dumfries and Galloway social enterprise community to develop and thrive and to recognise their positive impact on society, the local economy, and the communities they work for.
Beth said: ""I am absolutely delighted to have been given the opportunity to work alongside other social entrepreneurs and their teams in the area. Social enterprises have a lot to offer the region's communities and wellbeing; however something that is very important and often overlooked, is how incredibly beneficial social enterprises are for the economy.
"I am extremely excited to work together to unlock the unrealised potential for social enterprises in Dumfries and Galloway."
Just Breath O2 based in Dumfries is dedicated to bringing accessible hyperbaric oxygen therapy to the South of Scotland, providing individuals with the opportunity to self-manage their symptoms associated with long term and complex health conditions.
The members also welcomed Chris Martin, CEO of Social Enterprise Scotland, who provided an overview of the relationship between social enterprise and the Scottish Government. He also spoke about the transition of social enterprise from the Third Sector Unit in Scottish Government into the Wellbeing, Economy, Fair Work and Energy division.
He said: ""What a privilege it was to spend the day in Dumfries; I love getting out to rural areas to see, first hand, local communities using the social enterprise model to regenerate the local area, support vulnerable people and deliver where there has been market failure.
"It was great to see the breadth and diversity of projects across the area and I look forward to getting back down."
Chris said the move of social enterprise into the new division was a positive move and an opportunity for social enterprises to be recognised for the social impact they make as well as contributing to the national economy.
 To find out more about SEDG, call 0300 303 8558 or go to www.tsdg.org.uk/social-enterprise/dg-network/.
Caption: From left: Chris Martin; Selina McMorran, Third Sector Dumfries and Galloway's Social Enterprise Manager; and Beth Morrison.