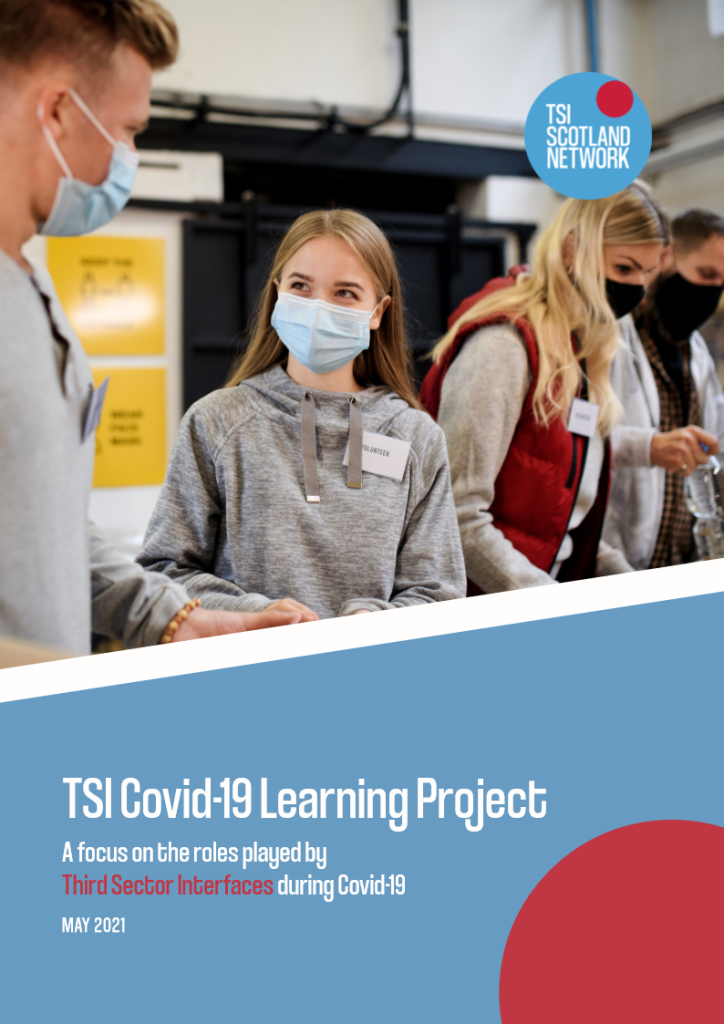 A new report published today, highlights the key findings and recommendations of following a review of Third Sector Interfaces (TSIs) and the roles they played during the Covid-19 pandemic.
The aim of the review was to better understand the role of Third Sector Interfaces during the Covid-19 pandemic.
It has been funded by Scottish Government and prepared in partnership between Third Sector Interfaces and Evaluation Support Scotland.
The review included a desk review, case studies of six TSI areas, and independent interviews with local partners.
The review identified the types of activities undertaken by TSIs during Covid-19, the effectiveness of different approaches, and lessons for the future of TSIs. The findings of the review are now available within the report.

Based on the findings, the report highlights 5 critical recommendations:
Celebrate the role of the third sector and volunteers during Covid-19
Build awareness locally and nationally of the role and impact of TSIs
Invest in the capacity and reach of the third sector in local decision-making
Build on the opportunities that have come out of Covid-19
Review funding for TSIs
An Executive Summary is available on page three of the report., which can be read Here: