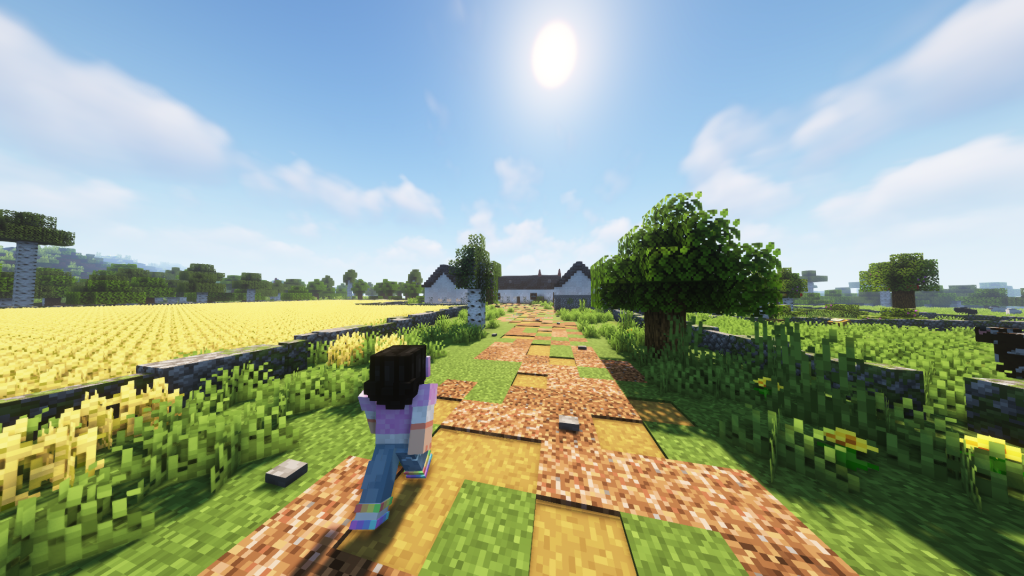 Now you can explore Robert Burns Ellisland Museum and Farm in Minecraft.
Players can navigate the faithfully recreated 18th century farm and interact with the bard, his wife Jean Armour, their son Bobby and some of the animals on the farm, in the Explore Ellisland Minecraft game.
Explore Ellisland includes a new recording of Auld Lang Syne by Emily Smith, the award-winning traditional singer and a board member at the Robert Burns Ellisland Trust, which safeguards the site.
Books scattered around the game allow players to read some of the work Burns wrote at Ellisland, including Tam o Shanter, which is also playable as an original audio recording.
Minecraft Ellisland is a partnership between the University of Glasgow, Robert Burns Ellisland Trust and The South of Scotland Destination Alliance (SSDA). It was built by around 15 students – undergraduates and postgraduates drawn from a range of different subjects – who are part of the University's Minecraft Society.
Download Explore Ellisland here (You will need to have Minecraft installed on your PC to play).